See London by Night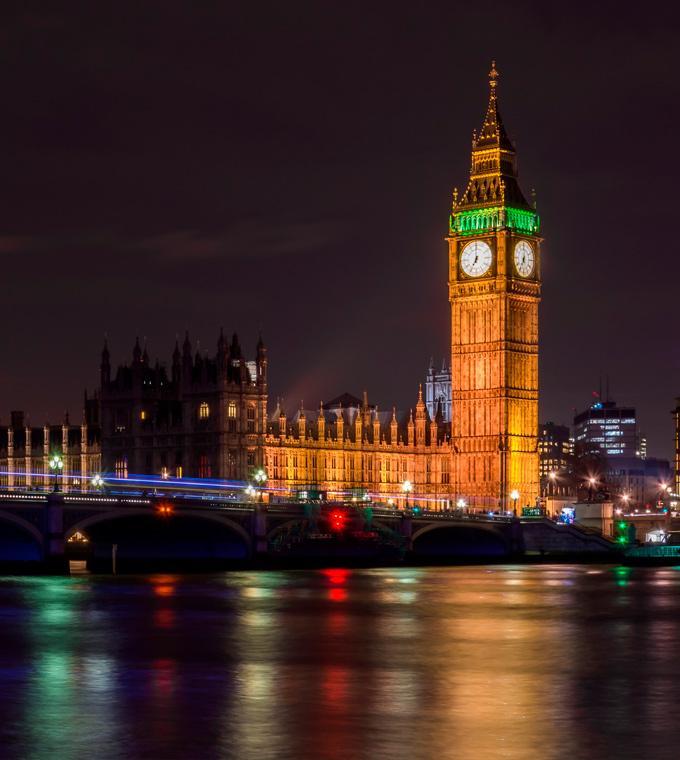 See the city by night
This one hour and twenty five minute panoramic tour starts from Green Park heading towards Kensington, Royal Albert Hall, Natural History Museum, Harrods, Westminster Cathedral, Westminster Abbey, Houses of Parliament, London Eye, Waterloo Bridge, St. Paul's Cathedral, London Bridge, Tower Bridge then makes its way back along the Embankment to Trafalgar Square, Piccadilly Circus, Haymarket and back to Green Park. There are pick up points outside the Victoria & Albert Museum in Kensington, Westminster Bridge and the Haymarket but it is not a hop-on hop-off service.
Included in the price is a live English guide.
Departure point and time:
19.30 and 21.20 - Winter (October to March)
19.30, 20.00, 20.30, 21.15 & 21.45 - Summer (April to September)

Tickets sent by email!
Powered by Ticketbar